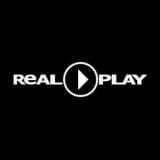 Real Play
REAL PLAY, are suppliers of all levels of sportswear, corporate apparel and promotional items – designed to enhance your club, team or business.
At REAL PLAY, their strategy is simple… to continuously strengthen their products and brand to ultimately improve the appeal of their clients/partners and to further develop their competitive position.
Striving to be the industry leader, the REAL PLAY brand is built on a passion for competition in sport and in business aiming to assist clients with an edge over their opposition at the highest value.
REAL PLAY PTY LTD is an Australian owned company based in Sydney and has many years of expertise in supplying and manufacturing quality sportswear, equipment, corporate wear and promotional items. REAL PLAY embraces traditional values and prides itself on quality during every stage of the supply and manufacturing process.
With the production of items balanced between their own in house design and decoration services and factory partners across ASIA, REAL PLAY is equipped to fully service all requirements for all orders of any size.
Be it work or play, enjoy your game and be the best you can.
For more information regarding what REAL PLAY can do for your organisation please contact REAL PLAY at:
Phone:  9526 8020
Mobile: 0414 535 878
Email:  sales@realplay.com.au
Address:
1/16-18 Northumberland Road,
Taren Point NSW 2229